Customer Name
Dustin Doyle
Title or Department
Manager
Company Name
Manchester Packaging Company
Manchester Packaging operates several blown film lines to produce food grade blown film. This requires great care in maintaining a clean uncontaminated clear web through the manufacturing process. Their issues were solved with 
Early in 2018, one of Manchester Packaging's managers contacted us indicating their interest in upgrade kits for pneumo-hydraulic systems. Even though he had not heard of us, his Maintenance Manager suggested that he contact us for their current web guiding issues.
The systems were old and had issues with hydraulic leaks through the line.
Their Extrusion Manager had been interested in upgrading their blown film lines and had looked at displacement guides with state-of-the art servo system. However, the system was around $30,000.00 and did not want to spend that much money per line. When we informed them that our upgrade kits where a fraction of the cost of a new system, they wanted to have us visit them.
They were using steering guides with pneumo-hydraulic controllers, sensors and actuators from one of the major web guide manufacturers. Their lines were for wide width web processing, with different widths. When changing width they would have to reposition the sensors for the correct width. However, their main concern was "mitigating contamination from hydraulic fluid on their lines of product for food and medical systems".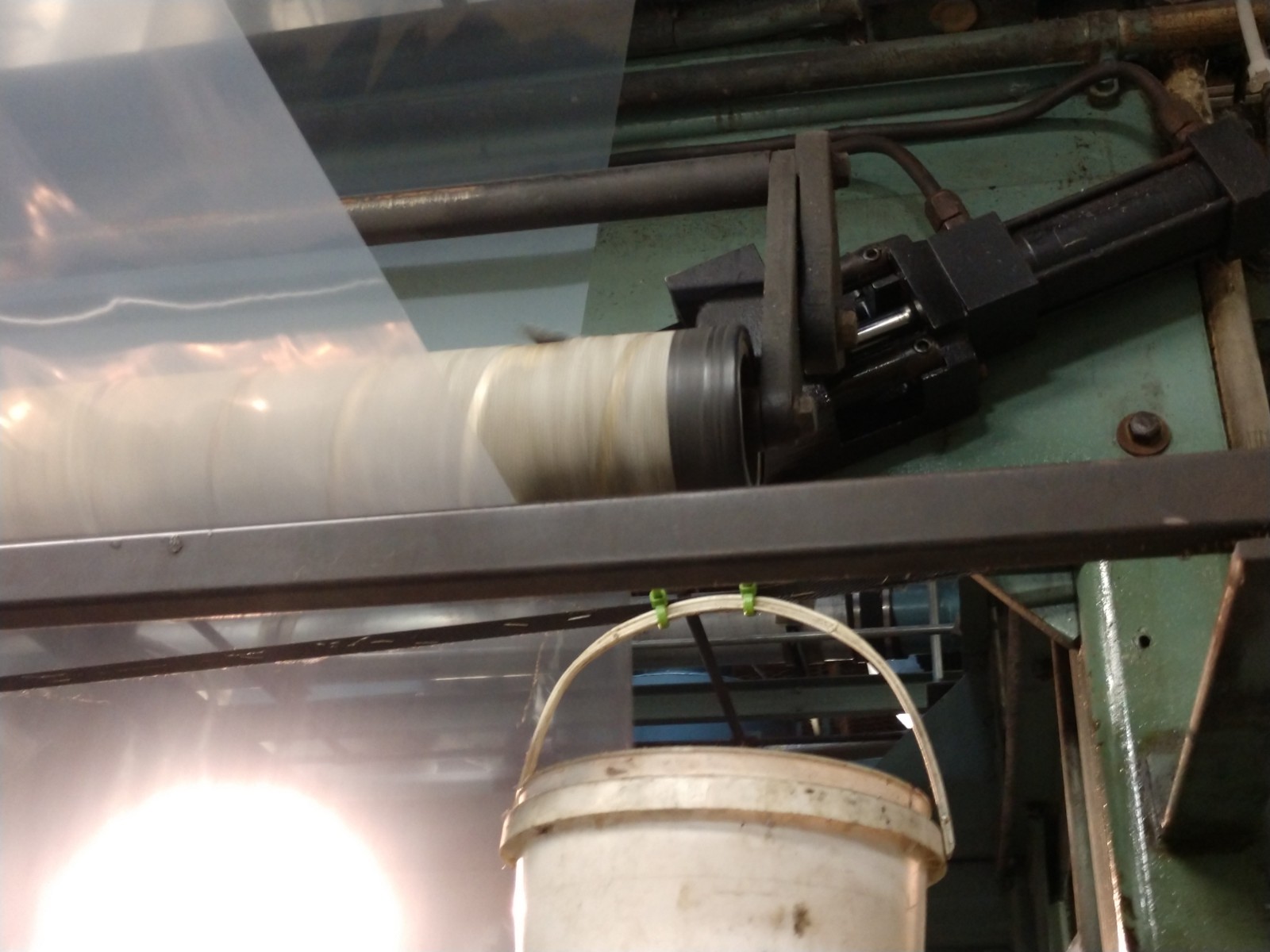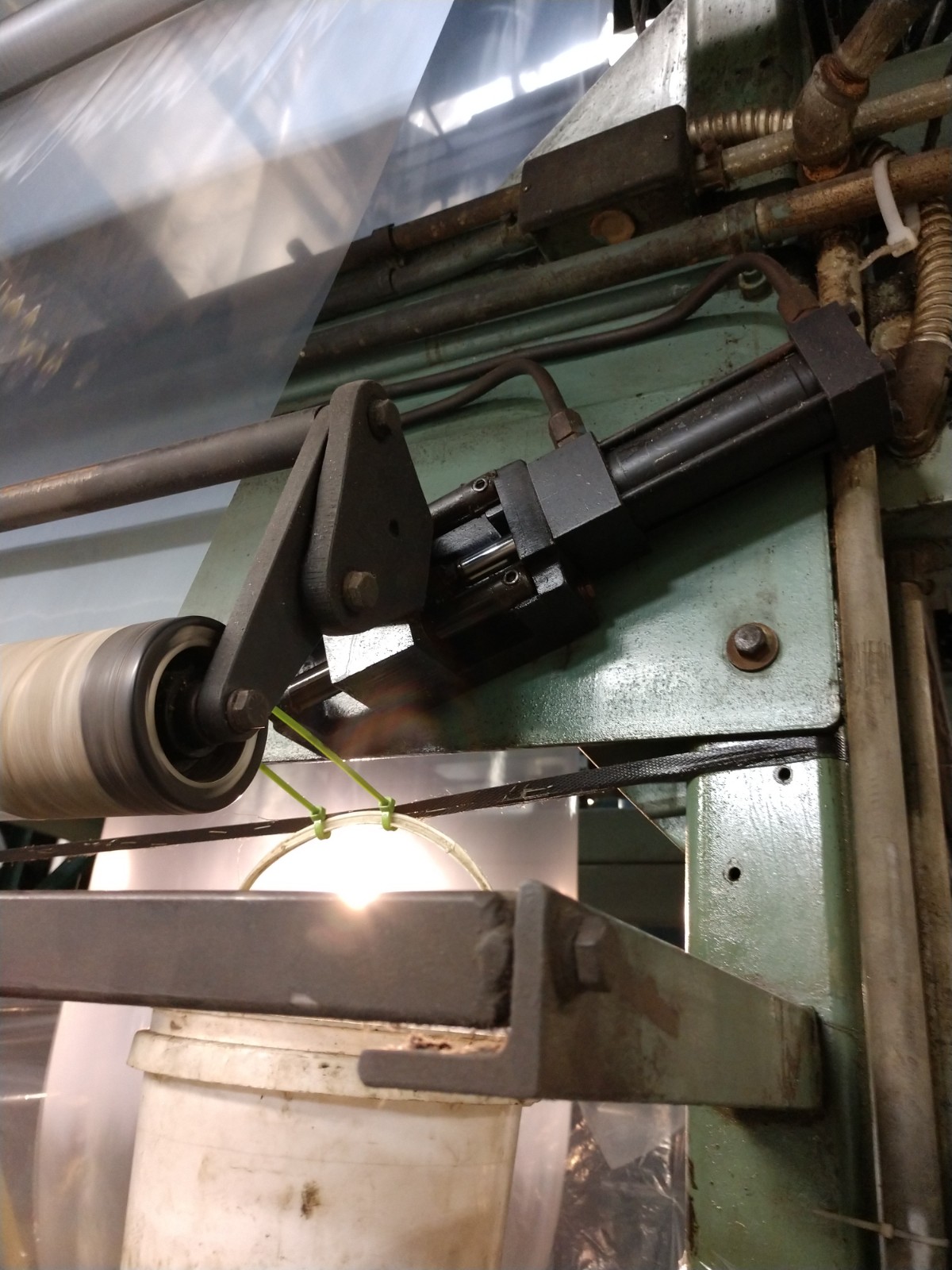 So far, they had managed to keep the product uncontaminated, but it was causing delays in manufacturing in order to take care of leaks and to put in place temporary solutions. If the the hydraulic fluid would ever get on the product, they would have to shut the line down to clean up before they could start again.
They were also facing additional issues aside from product contamination. Hydraulic leaks could also be a safety hazard for personnel. Most of their web guiding systems through out the plant were old and leaky. They were in need of center guiding, but their current web guides had quit working in that mode for some time. They were interested in getting the center guide application working.
After reviewing several of their lines Roll-2-Roll Technologies LLC proposed a solution that would allow them to keep the mechanical components of the web guide and would only require an upgrade to their guide system consisting of a controller, sensor and electromechanical actuator. With this upgrade they would eliminate the entire pneumo-hydraulic system. Not only that, our wide sensor range allowed them to eliminate the need to reposition sensors when changing widths while providing center guiding capabilities to their converting line.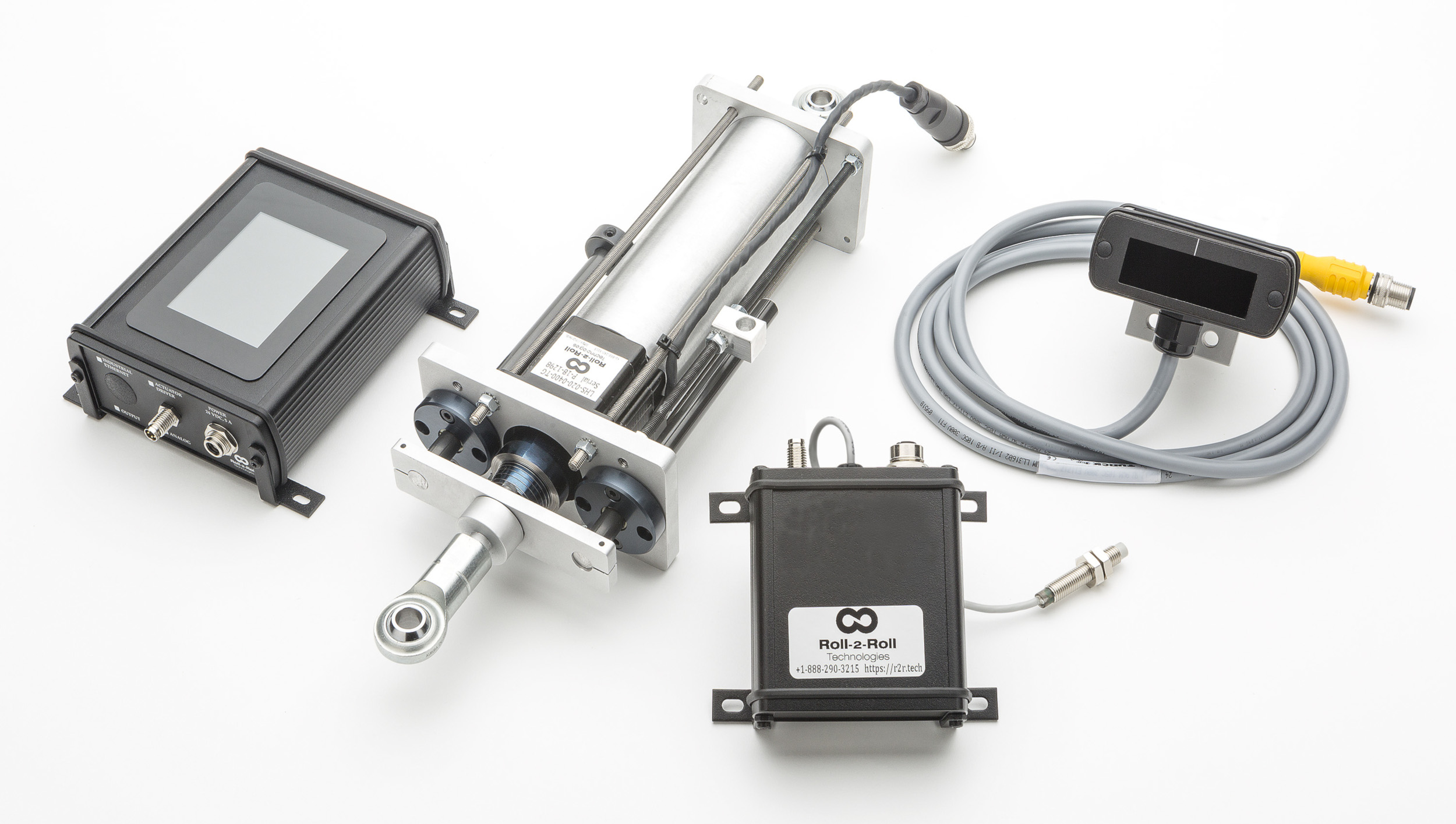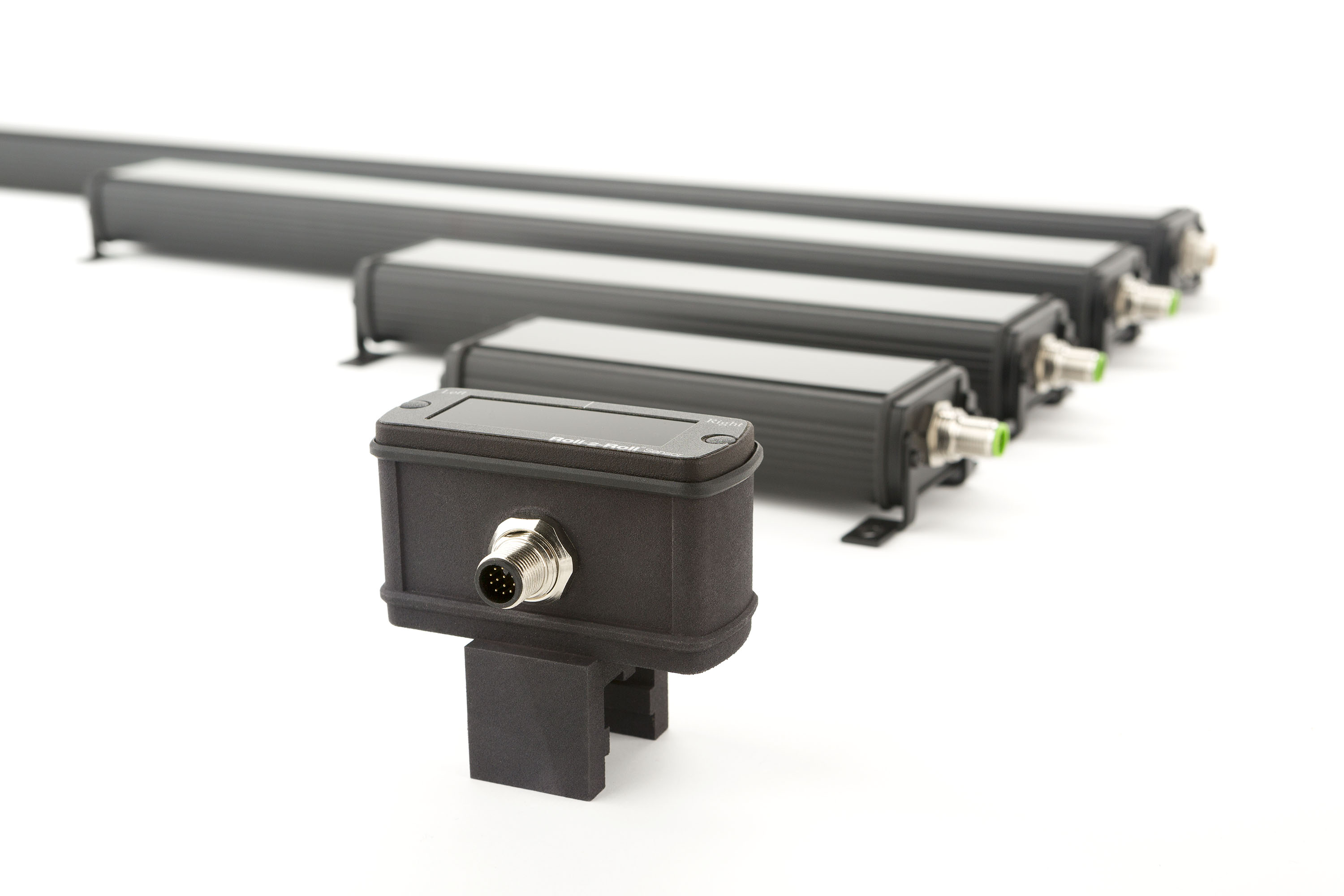 The installation of the actuator required the preparation of mounting brackets to fit in the current space of the hydraulic cylinders used as actuators in the pneumo-hydraulic. The idea was to provide Manchester Packaging with as close as possible a drop in replacement for the actuator.
The first system was installed and with the help of Roll-2-Roll Technologies' technical staff, they were rapidly placed into production.
It works pretty well. I like the simple operator interface, it requires few touches.
During the first few days the techs at Manchester Packaging and Roll-2-Roll Technologies discussed and solved some minor glitches with the installation and operation of the upgrade. As all sensors, there were issues with curling and wrinkles, but because of the one face design of the Roll-2-Roll Sensor, these can be placed closer to rolls solving the issue. This is something that cannot be done with the fork type sensor.
After the first experience with the Roll-2-Roll Technologies upgrade kits, Manchester has purchased and installed more units.
The web guides have been working great since their installation and have not had any issues since we looked at it in detail with the Roll-2-Roll technical staff