Application
Compact Web Guide Ethernet Communication for Web Guiding Replacement
Customer
Company: Manufacturer of Window Coverings, Colorado
Project Lead: Automation and Controls Engineer - New Product Development
Customer Problem/Challenge
The customer wanted to replace an old web guide system. The solution required integration, ease of use and lead time. His application was for a narrow web fabric at less than 50 fpm with a variety of colors and textures. This application required edge guiding.
Our Solution
The customer came across our website while searching online and reviewing the current manufacturer and other competitors web guides. He found the information and technology we provided interesting and contacted us after watching the webinar on advanced web guiding Typically, we recommend an upgrade of the current web guide, where the controller, sensor and actuator are replaced with Roll-2-Roll Technologies equipment. The customer preferred a complete solution. The system included a 15" web guide mechanism, a controller with Ethernet I/P communications and a WPS 48 Infrared sensor for edge guiding. Delivery was made in accordance with the lead time agreed upon with the customer. Support was always available during the installation and start-up process.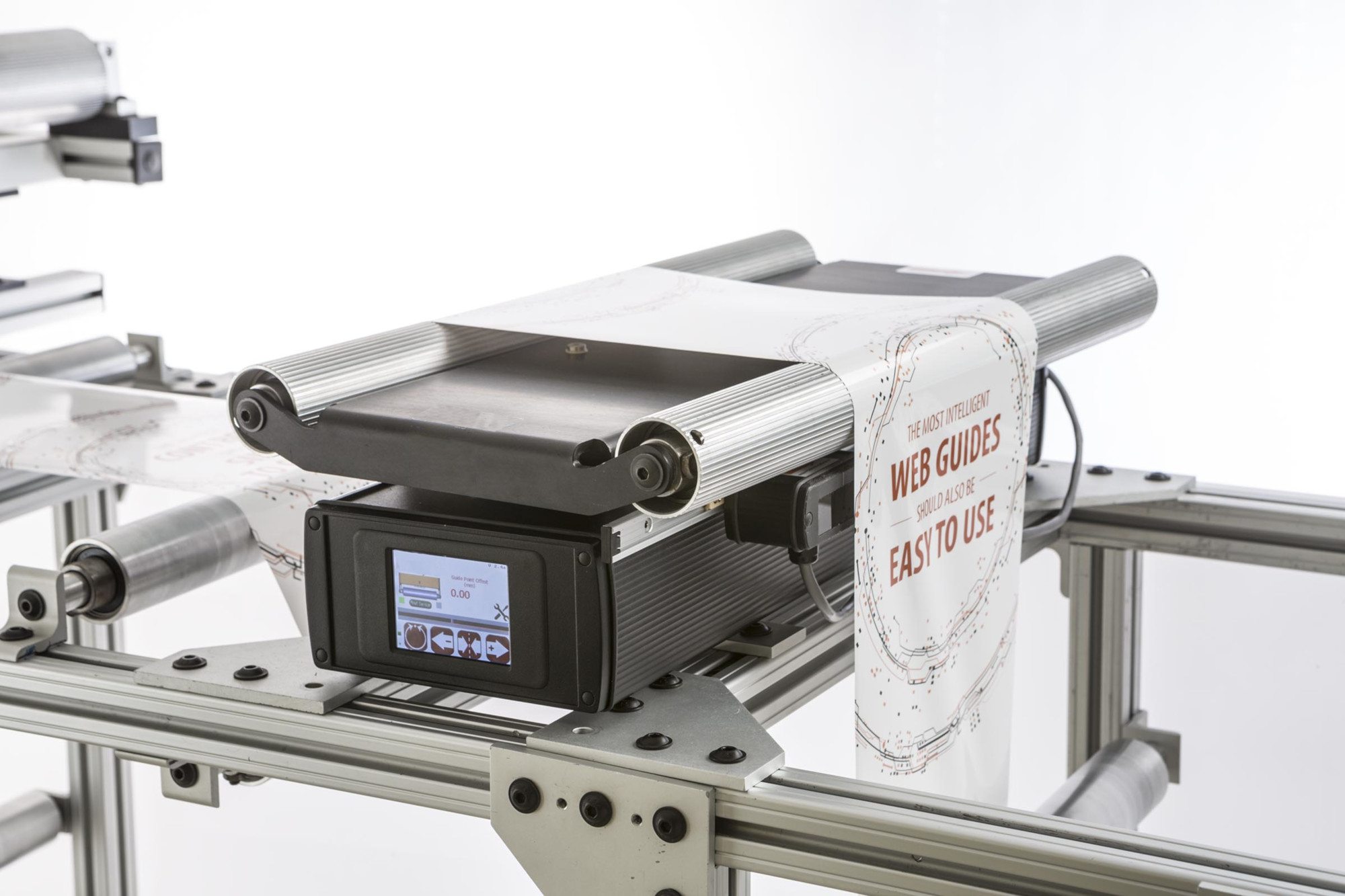 Results or Customer Satisfaction
At the end the customer was very satisfied with the product and support. A few months later they purchased an additional web guide with similar characteristics. You can read the customer's testimonial.
Benefits
Downtime avoidance - Elimination of possible complete failure of existing web guides
Operation cost reduction - downtime reduction through elimination of repositioning of sensors in width changes
Investment Savings - Less expensive than other alternatives Integration to their control system
Why the customer chose us?
We offered a compact web guide system that included Ethernet communications and a sensor technology that allowed them to operate without downtime to adjust sensors for the conditions of their converting process. Our short lead time was better than competitors had offered them.