Many converters face the issue of an old web guide system no longer operational. In many cases the units are so old that the manufacturer no longer exists or has been bought out. In other cases, the manufacturer no longer supports the model that you have.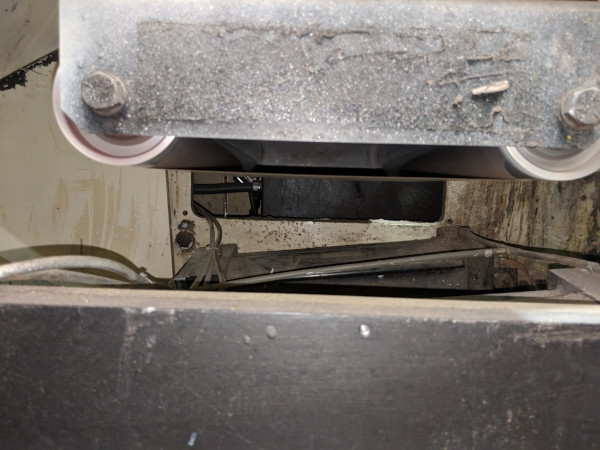 In general the issue is not with the mechanical components of the web guide system. These are usually rollers, bearings, shafts, linkages and other mechanical elements that can be found off the shelf or can be manufactured. The real issue comes from the sensors, controllers and actuators.
The options available to the converter
Our experience with converters facing this problem narrows the options to three: Do-nothing, buy a complete new web guide system, and upgrade the current system with the necessary components.
Do nothing
This is one of the most commonly adopted options, but it can carry some costly drawbacks. "Do nothing" means you adapt to the problem and live with it. In the case of converting lines, it means placing the web guide in the servo center position, and locking it in that place by turning it off. Some converters go as far as removing the web guide completely. The implications are that there will be additional material scrap in the process or in the final product, along with downtimes to reposition rolls or adjust the web position. If you recall our series on web guiding fundamentals and our article on web guiding systems, why, what, where and how?, web guides are used in converting lines, even when new because materials, machines, processes and operators are not perfect. Any one of these will cause spoilage, and cost money. However, some operations are willing to live with this, up to a certain point.
Buy a new web guide system
This option is the most expensive, but it solves the problem. Why select this option? Your converting process needs to have a properly aligned web, there are no replacement parts for your current web guide, and you have the money to do it. Is it the fastest solution? Can't really tell. We have heard of customers dealing with lead times that extend beyond 6 weeks, especially nowadays with the supply chain issues. What expenses should you consider? There is the cost of the new unit, the sourcing of new spare parts or consumables, adapting the unit to your converting line (yes, sometimes you will have to drill new holes in the machine or relocate rollers to adapt to the new configuration, it is not always a drop in), and the possible downtime or loss of efficiency while during the lead time. If you have several web guides in your converting line, and several converting lines in your operation, you will need to prepare to replace several units. 
Replace components, web guide upgrade kits
Earlier in this article I indicated that most web guides fail in their controllers, sensors or actuators. The mechanical components can easily be replaced or fixed as they might involve replacing rollers, bearings or linkages. Sensors, controllers and actuators are specialty items designed and manufactured by the provider of the guiding system. As can be seen, spare parts are only sourced from the manufacturer.
Controllers, sensors and actuators can go obsolete with the fast pace changes in electronics. This poses a challenge for converters: are there spare parts for the current sensors, controllers or actuators that my webguide has? If not, can I adapt technology from another manufacturer. In the case of obsolete web guides, the answer has been no to both questions. However, there have been technological advances that have provided a solution to this problem in the form of upgrade kits.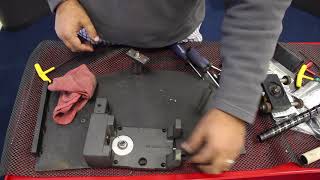 Upgrade kits can provide sensors, controllers and actuators. The major technological break has been the ability to adapt sensors from one manufacturer into the platform of another manufacturer. Even though it does involve some labor installing an upgrade kit, it still gives substantial savings in getting an older system operational. One major advantage of upgrade kits is getting more advanced web detection capabilities into an older guiding system.
In our next post we will discuss upgrade kits for different types of web guiding systems.
If you have any questions regarding this and many other web guiding and monitoring problems or applications, contact us and we will help you in finding the best solution to your problem