Application
North American web guide upgrade pneumo-hydraulic web guide.
Customer
Company: North Atlantic Specialty Bag - Pennsylvania
Project Lead: : Pat Trenkle - President
Customer Problem/Challenge
We were referred to the customer by another customer. They currently had a North American web guide on a 16" Mark Andy press. The web guide was not working, their print quality was suffering, and they could not find spare parts to get their web guide in good working condition. We contacted the customer and arranged a visit with our regional sales representative to discuss the option of a Web Guide Upgrade application. Pat Trenkle of North Atlantic explained the issues that they were facing in their production line. They had issues with tension control and the web guiding system. Luckily, the mechanical components on their web guide were in good condition or could be maintained with readily accessible components of the shelf.
Our Solution
Our solution was to upgrade their old North American web guide with the Roll-2-Roll® Web Guide upgrade kit of a controller, sensor and actuator. This setup would allow North Atlantic Specialty Bag to keep the mechanical components of their web guide and upgrade the control and sensor to the latest and most advanced web guiding technology in the industry. This upgrade was performed in our facility with a quick turnaround time of one week. They bolted the web guide, sensor and controller to their machine and their converting line was back in operation with better quality than before.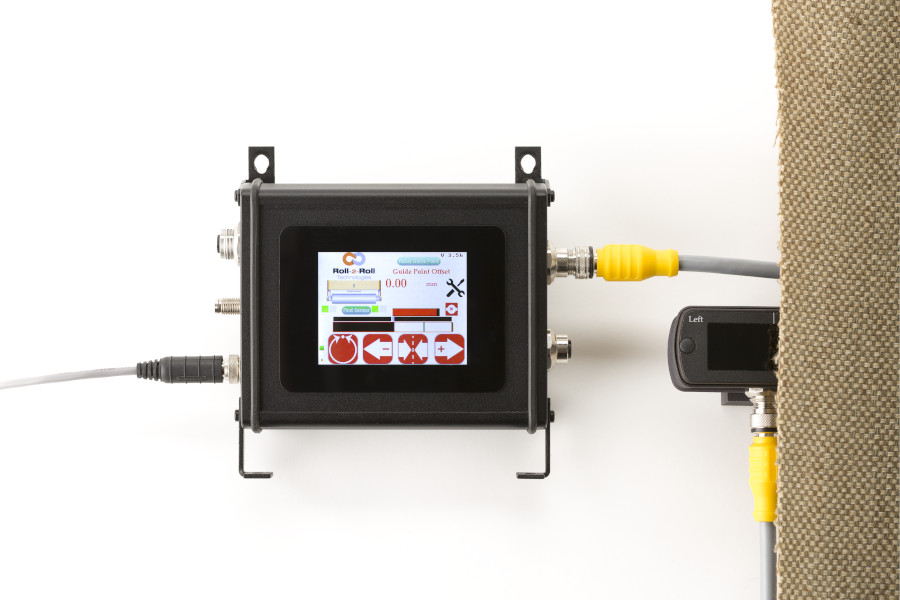 Results or Customer Satisfaction
The customer was satisfied with us working to fix their problem without having to change their process or product. They liked the innovative approach to the problem and the non-traditional solution given. Read more about their satisfaction in this testimonial.
Benefits
Downtime avoidance - Elimination of possible complete failure of existing web guides
Technical Support - Custom counts on the immediate attention of the service team.
Investment Savings - Alternative to costly replacement of complete units.
Product Quality - Improved print quality
Why the customer chose us?
Simplicity in upgrade process and previous experience of another customer who recommended us to the new customer.