Application
Web Guide Upgrade of Pneumo-hydraulic Web Guide with no Spare Parts or Support
Customer
Company: Neeltran
Project Lead: Marc Vidal Customer
Problem/Challenge
A converter in Connecticut was running a slitter line without its web guide system. The pneumo-hydraulic web guide was out of service, and the manufacturer no longer provided support or spare parts. They had to manually position the roll several times a day to keep the web inline. The process was time consuming and they were facing increasing downtime and man hours to reposition the web. They had a final breakdown that would not allow them to reposition the web manually and they were faced with the purchase of a new web guide system.
Our Solution
They found us through an internet search. We offered them an upgrade kit that would eliminate the pneumo-hydraulic components of their web guide. It was less expensive than acquiring a new web guide, and could be sourced within a few weeks. Additionally, they would have a web guide system with the latest in sensor and control technology.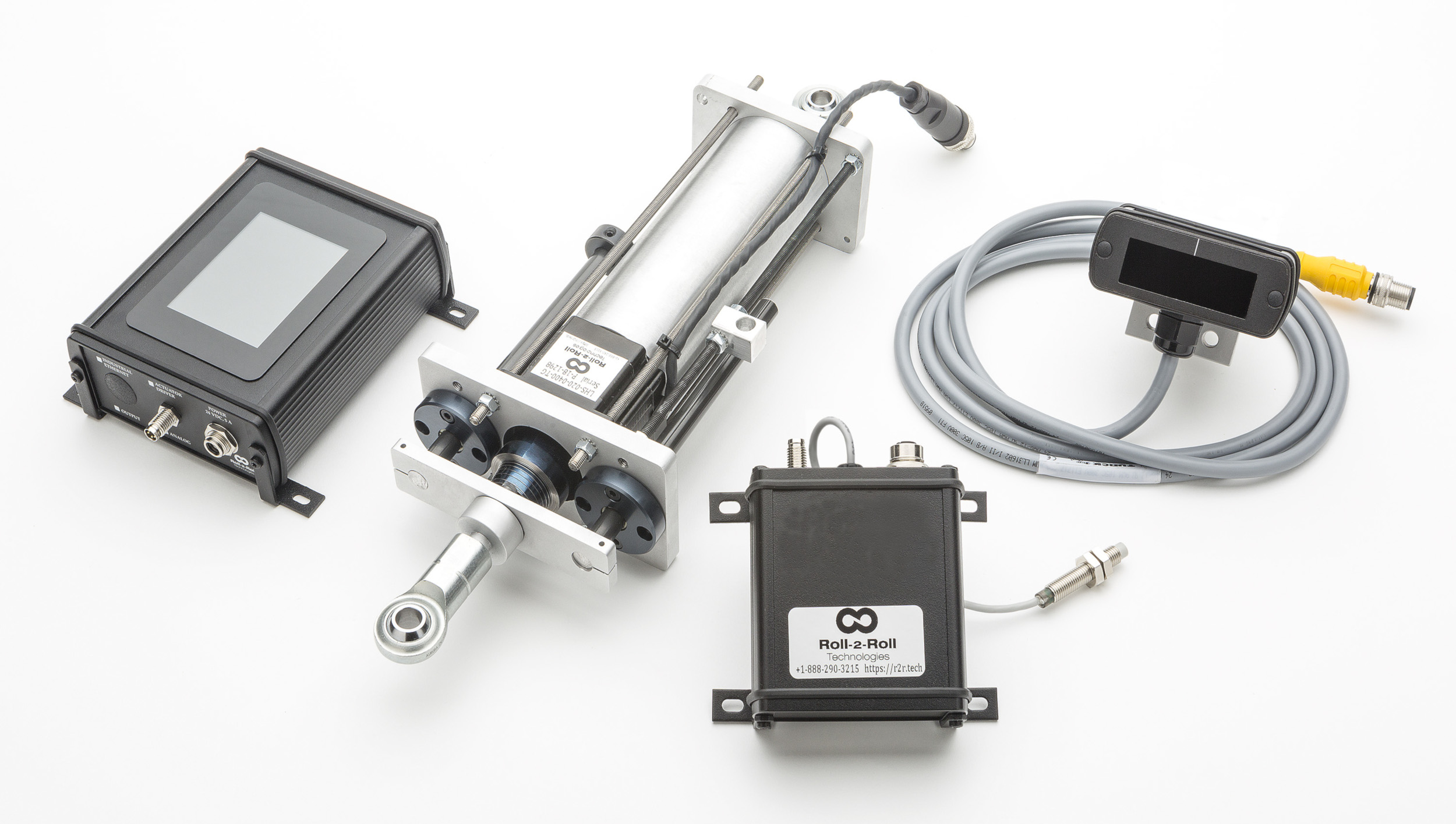 Results or Customer Satisfaction
The customer was able to put their line back in operation within a few weeks and the need for manual repositioning of the web was eliminated completely. The advanced technology allowed it to run faster and continuously. The customer was very impressed with the performance and was willing to recommend the upgrade kit option to other converters as an option to replace complete web guide systems. Read their Testimonial
Benefits
Downtime elimination
Improved Process Quality
Savings in Investment
Elimination of Pneumo-hydraulic Cost
Why the customer chose us?
The web guide upgrade kit allowed them to recover their web guide system and eliminate the cost of running a less precise pneumo-hydraulic web guide system. They believed that the advanced technology in controls and sensors would allow them to be more efficient and they confirmed it after installing the first system.